Right Frank
International Nutrition and Genetics Technologies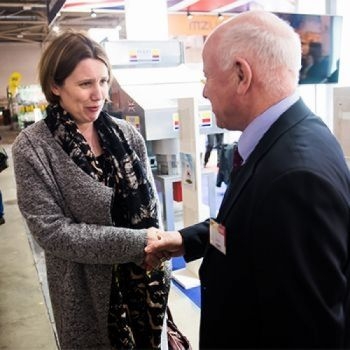 Agro Spring 2018
Right Frank Ltd participated in the VIII International AGRO ANIMAL SHOW which was one of three main events during agricultural exhibition Agro Spring 2018 held in the International Exhibition Centre in Kyiv from 21 to 23 of February, 2018.
During these three days the activity at the Right Frank stand was in high gear indeed! Our managers were engaged in negotiations with existing and potential customers, presentations of our products and services, sharing experience and even advising on different practical issues. This year we have presented the following products at our stand: Right Start, which is an energy booster for fresh cows, and prebiotic FYS, manufactured by Frank Wright Ltd, UK, as well as Omnicide disinfectant produced by Coventry Chemicals, UK.
The Right Frank team would like to express sincere gratitude and appreciation to all the guests and participants of the exhibition who visited our stand. Face-to-face communication is an effective and undoubtedly the most enjoyable way of communication and interaction with our business partners.
There are many inspiring conversations during exhibitions, workshops, master-classes and other events, and we are looking forward to seeing you again!

The exhibition bottom line
We are truly grateful to all our business partners who attended the Right Frank show case during the three full days of the event. It is such face-to-face meetings and…
more >

Grain Tech Expo 2017
15-17 February 2017 Venue: Exhibition center "KyivExpoPlaza" , Salyutna 2b, Kyiv, Ukraine.Organizer: Kyiv International Contract Fair, LTD Grain Tech Expo – biggest agro-industrial forum, which holds leading place in the agricultural…
more >

News on the Use of Acids in Fish Nutrition
In monogastric animals, including a wide variety of different fish species (ranging from salmon and trout, tilapia, sea bass to pangasius), the chemical breakdown is next to others achieved in the stomach…
more >